Hotel Facilities
When you stay at the Abbey Hotel, you not only do you get your well appointed room but also use of the other hotel facilities such as our guest lounge, garden and breakfast room.
---
The Drawing Room
Relax and enjoy the comfortable sofas and chairs. Peruse the daily papers and magazines on offer or browse the library shelves. The drawing room is the ideal place to meet friends and colleagues. Tea and coffee is always available on request.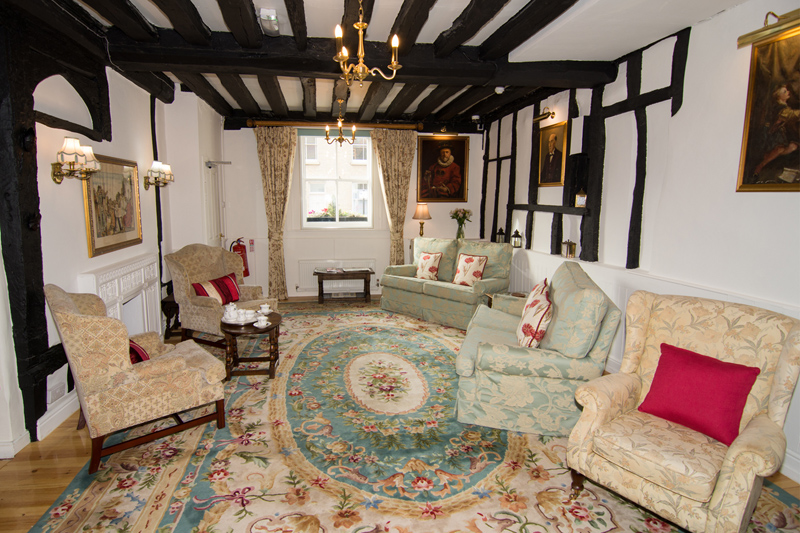 ---
The Garden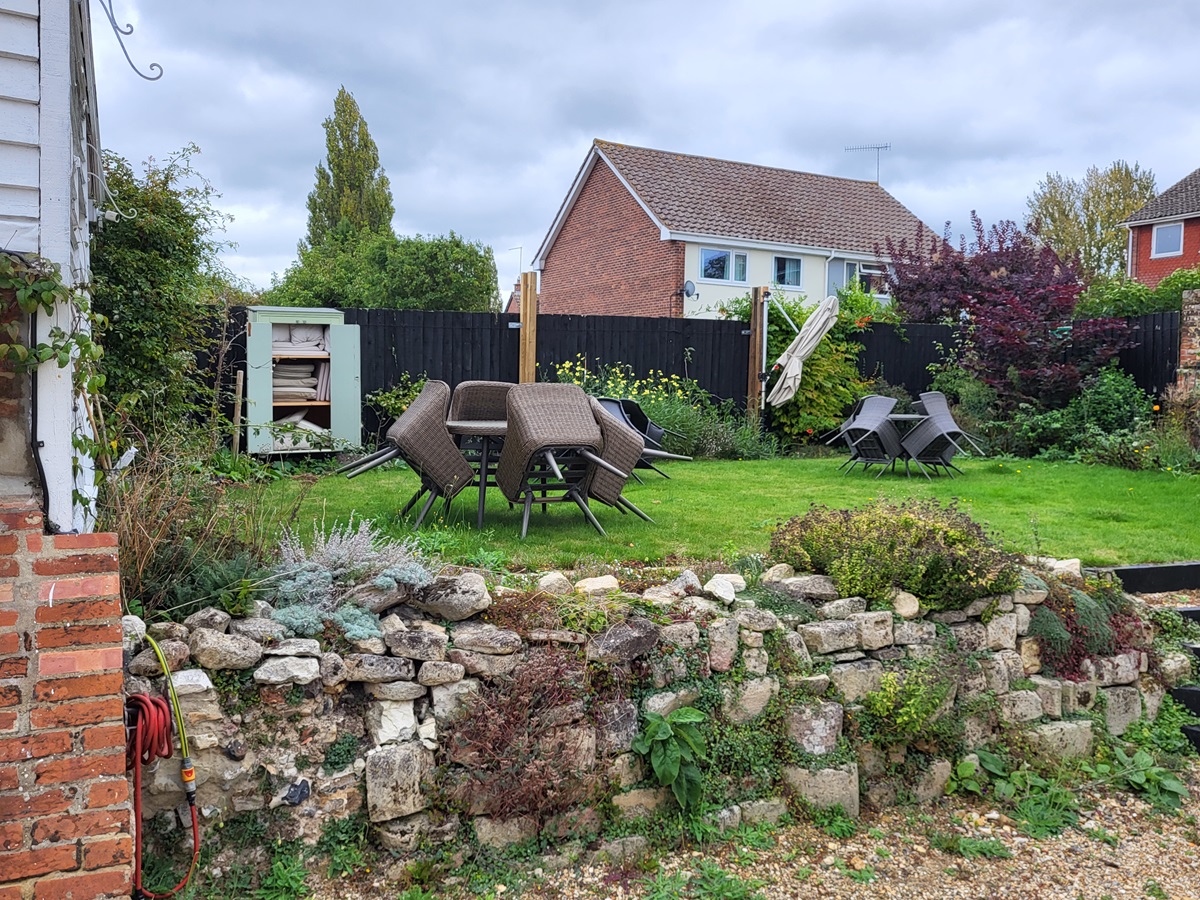 If the weather is ameanable why not take a few minutes to unwind in our garden. Benches and chairs are available or just browse around the well tended flower beds.
---
Parking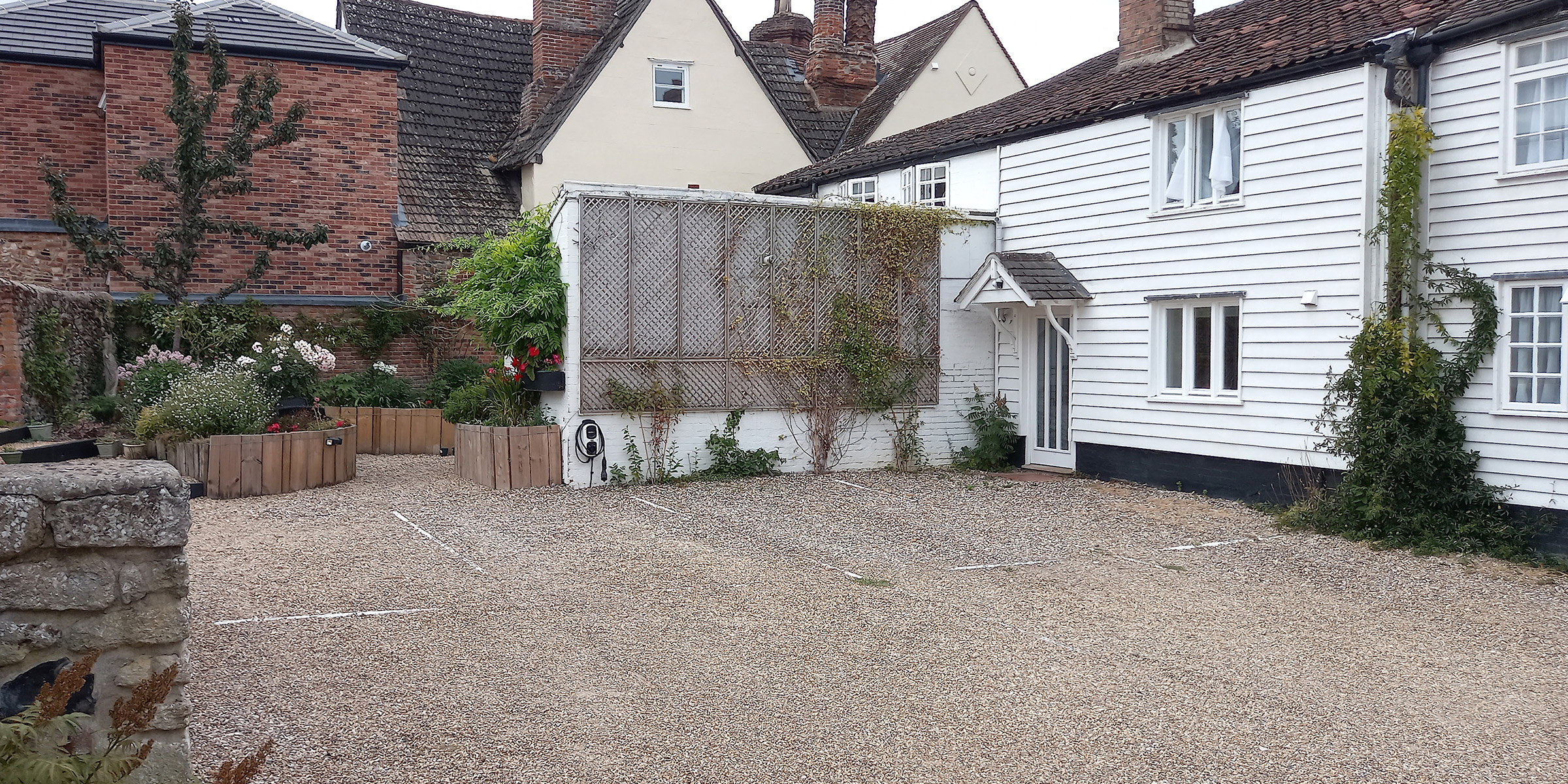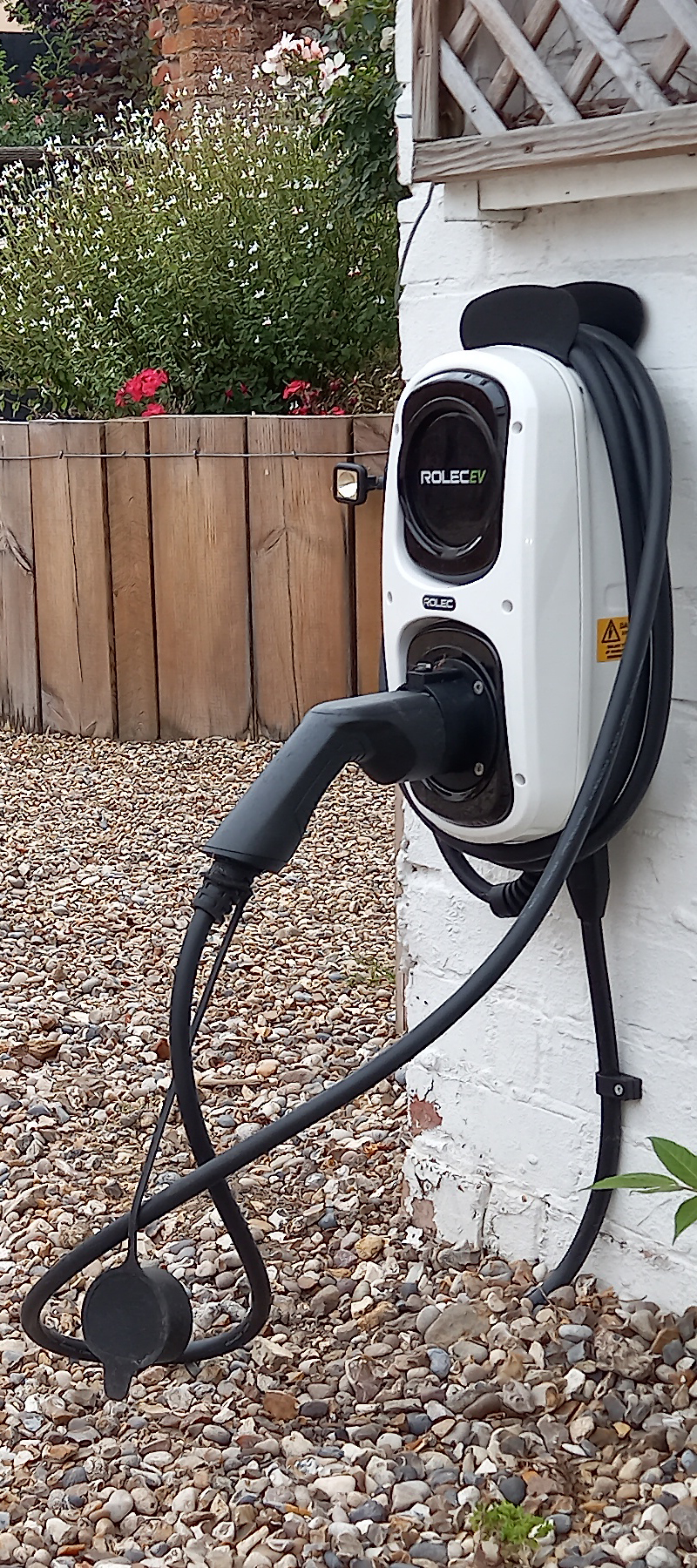 We have off-road parking in our courtyard, well away from passing traffic. The entrance is between the Tudor and medieval buildings leading to the courtyard car park. This is equipped with a ROLEC EV fast charging point providing up to 7.4KW.
---
Communal Kitchen
In the basement we have a communal kitchen. This is fully equipped with microwave oven, hot plates, toaster, kettle, crockery, glassware and cutlery - everything you need to prepare an eat meal or just use it to dine on a take away from one of the many restaurants who provide delivery services.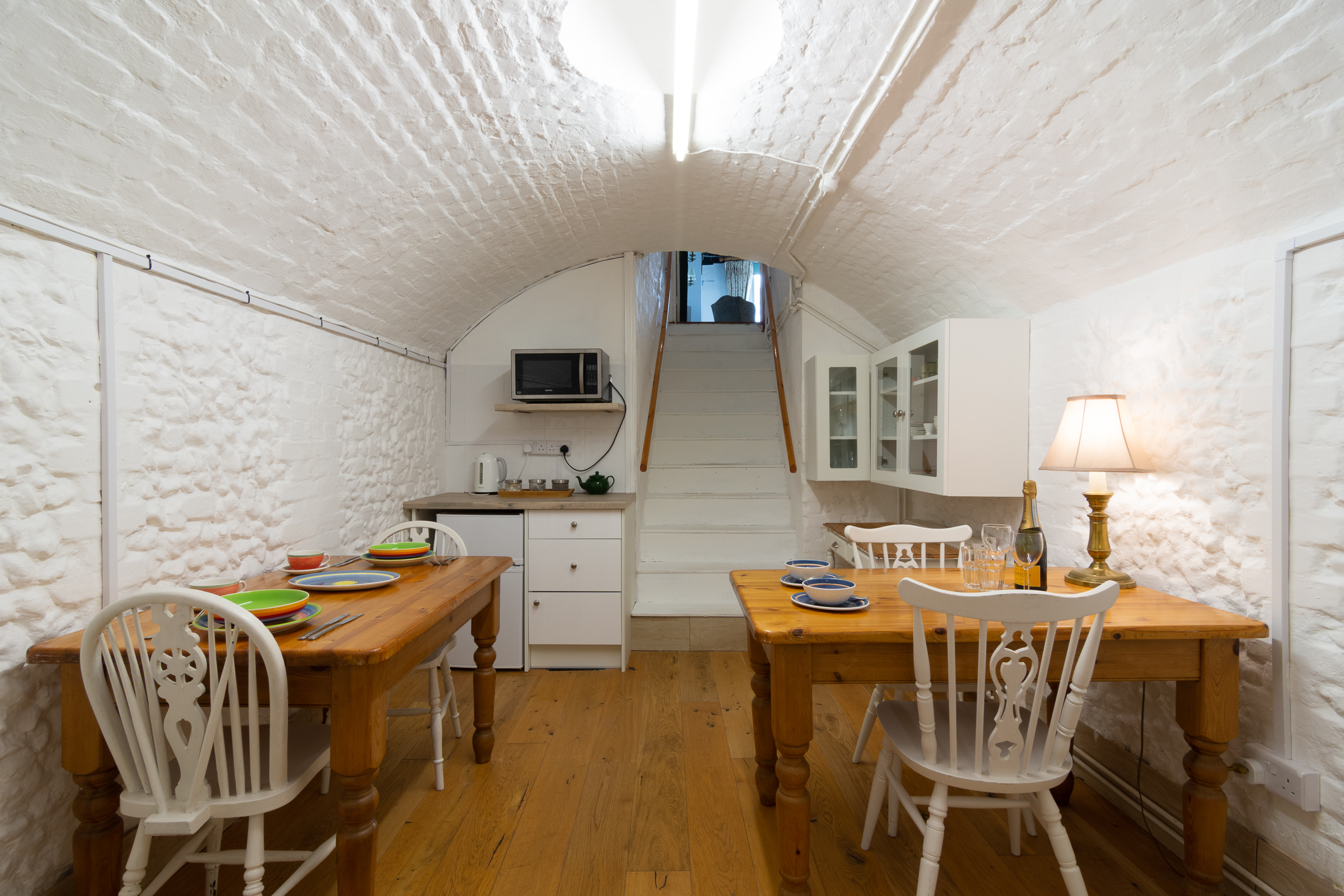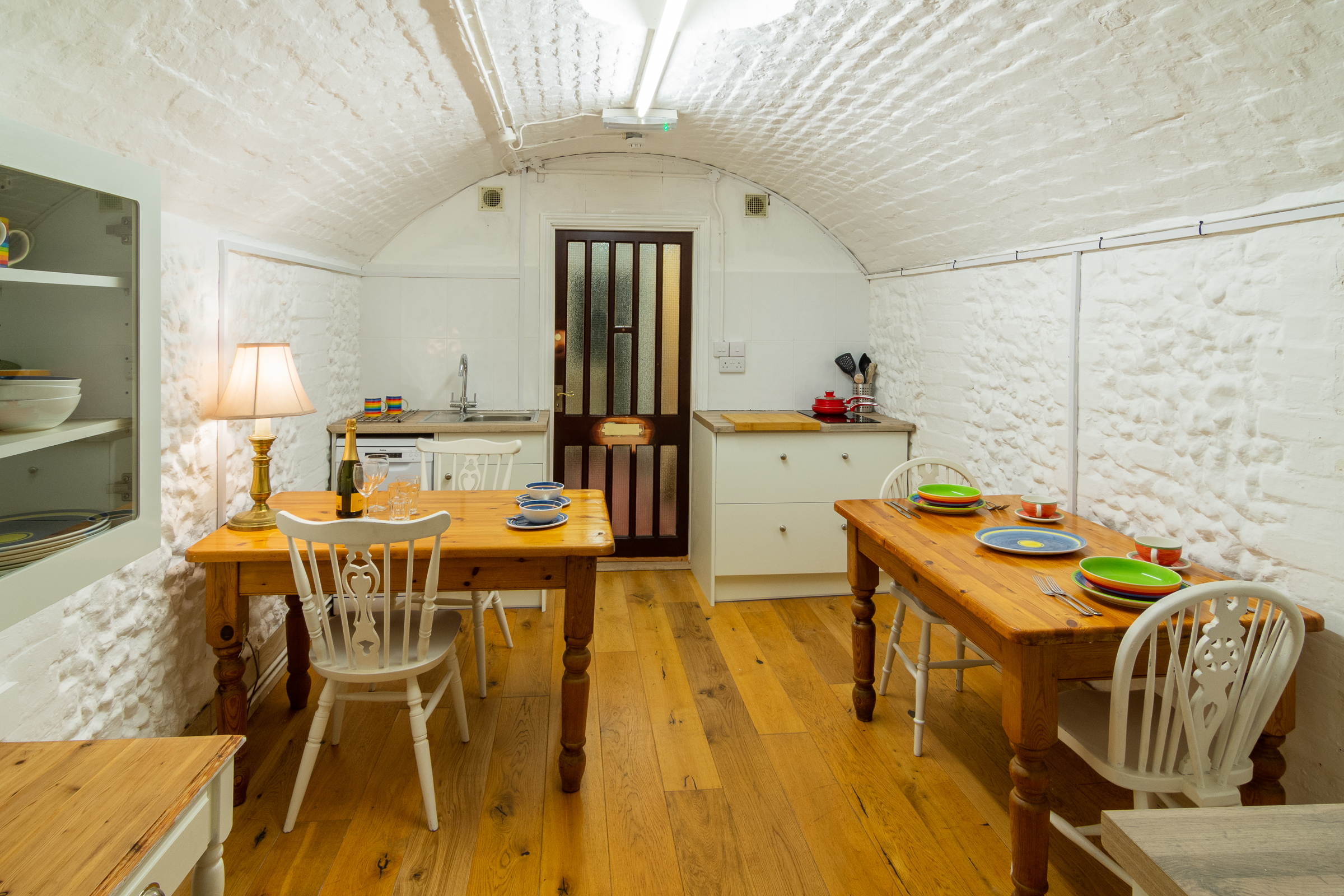 ---
Breakfast Room
The Abbey breakfast will set you up for the day ahead. Choose your drink and begin with something from the buffet while our wonderful cook freshly prepares your hot dish, chosen from the menu.
Drinks
English Breakfast Tea
Special teas
Cafetiere coffee
Hot chocolate
Appple and Orange juice
From the Buffet
A selection of breakfast cereals
Bread for toast
Tiptree conserves
A selection of fruit and nuts
From the kitchen
Creamy porridge
American style pancakes, served with maple syrup and fruit
The 'Full English': free range egg, locally smoked back bacon and sausages, served with tomatoes, mushrooms and baked beans
The 'Abbey breakfast sandwich': free range fried egg, smoked bacon, sausages, on white or brown bread
Bacon omelette
Tomato and mushroom omelette
Boiled eggs with "soldiers"
Scrambled eggs on toast
Poached eggs on toast
Baked beans on toast
Lowestoft kipper
PLEASE SPEAK TO THE WAITING STAFF ABOUT ANY SPECIAL DIETARY ISSUES AND ASK FOR ALLERGY INFORMATION.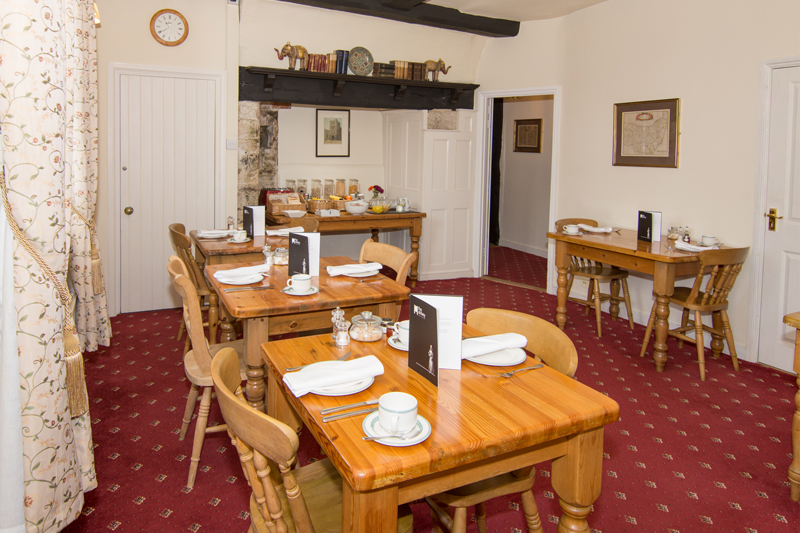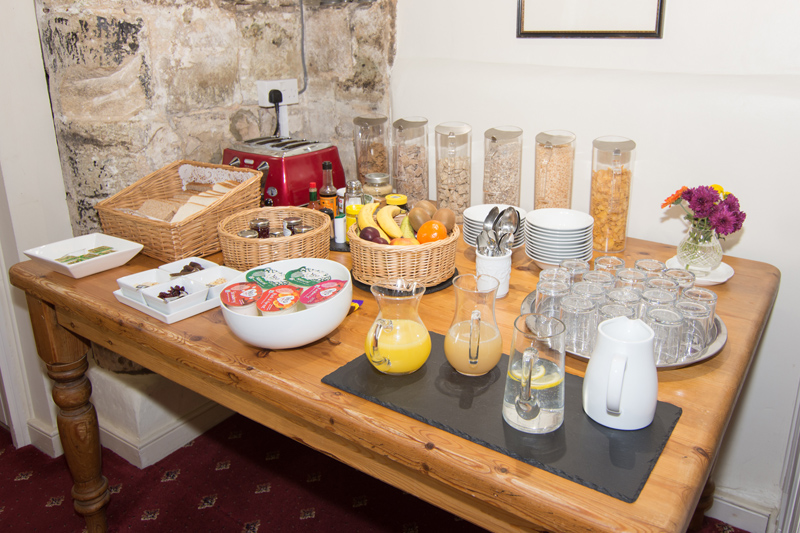 ---
Facilities
On-site Parking

We have on-site off-road parking available to our guests.

Bag Drop/Early Arrival

If you arrive early and your room isn't ready we're happy to look after your bags and can even offer use of a shower to freshen up.

Adult Oriented

Due to the nature of the hotel we are unable to accommodate children under 10 years old.
EV Charging Point

High Speed Electric Vehicle charging point

Complimentary WiFi

Complimentary high-speed internet is available to all guests throughout the hotel.

Group Bookings

We are able to offer group bookings for part or exclusive use of the hotel and all its amenities.

Gift Vouchers

We can supply gift vouchers for that special treat. Just contact us.
Breakfast

We offer an extensive breakfast menu from our buffet and cooked to order.

Central Location

The hotel is located only a few minutes walk from Bury St Edmunds historic town centre.

Bring your own

Just want a quiet night in? We're happy for you to bring your own drinks or call for a take-away - we'll even provide glasses, plates and cutlery.